Champions of Inclusion: Hayden Marchetto
Join us as we explore insights on inclusion, learning from remarkable individuals like Hayden Marchetto, Executive Officer at the WA All Abilities Football Association, which strives to build a more inclusive and empathetic society.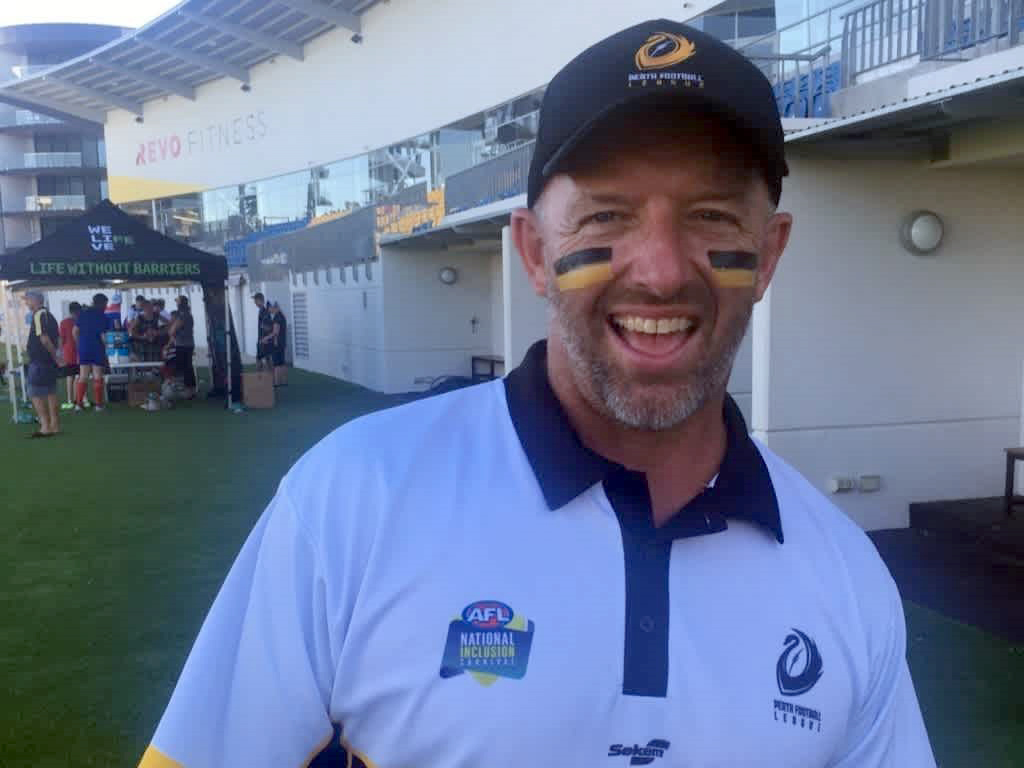 What does inclusion mean to you?
To me, inclusion means embracing diversity and respecting and valuing differences EVERYDAY. It means creating a sense of belonging for everyone, regardless of who they are, or any other characteristic that may make them unique. Inclusion requires actively engaging and listening to community, and leveraging the community to create innovative solutions. Ultimately, inclusion means creating a world where everyone is able to thrive and reach their full potential, regardless of their background or identity. The value of belonging just like every other person in the community and that everyone's differences should be celebrated and viewed as unique gifts.
What's the most rewarding part of your role?
As Executive Officer of WA All Abilities Football Association, the most rewarding part of my role in inclusion is seeing the positive impact that our work has on individuals and communities. By ensuring that everyone, regardless of their abilities, has the opportunity to participate in and enjoy the game of footy, and this is the catalyst for their lives outside of their club to build capacity in other areas.
The joy and sense of accomplishment that participants and their families experience through their involvement in footy, and the gratitude and positive feedback that you receive from them, provides personal purpose. Knowing that you are helping to build a more inclusive and empathetic society through your work can provide a deep sense of purpose and fulfilment. As important as getting to collaborate with other passionate and dedicated individuals who share your passion and purpose for inclusion can be extremely powerful and inspiring.
Knowing that you are helping to build a more inclusive and empathetic society through your work can provide a deep sense of purpose and fulfilment.
What's the biggest lesson you've learned in the role?
One of my biggest lessons is that inclusion takes ongoing and intentional effort. In order to successfully create an inclusive and welcoming space for all individuals, we've had to identify and address any barriers to inclusion. We also understand our metric of inclusion is not reliant on numbers only, we will always explore an opportunity with participants, pilot and then build out the sustainability model. We are continuously seeking ways to improve and innovate our programs and services to better meet community needs.
As important, is collaboration and communication – both vital to success in WAAAFA's inclusion role. In order to truly meet the needs and expectations of all individuals in our community, we have had to build strong relationships and partnerships with a diverse range of stakeholders, including people with disabilities, their families, coaches, volunteers, disability support organisations, sponsors, government departments and community leaders. Effective communication is key in this process, as we must continue to clearly articulate our vision for inclusion and listen to and incorporate feedback from all stakeholders.
Inclusion is not a one-day celebration, inclusion must be EVERYDAY. By establishing a culture of inclusivity in which all individuals are treated with respect and kindness, and encouraged to express and embrace their unique identities and perspectives, we have seen the positive health benefits, leadership, a sense of belonging and acceptance for all members of the community.
Interested in working together?
We work alongside all types of organisations to build, support and grow well-connected, socially inclusive communities. Let's chat!
Contact Us